Whether you are a new talent to the entertainment industry, or an established pro seeking new or additional representation, the best way to reach out to a potential representative in the industry is to follow their submission requirements directly on their website.
Most agents have clear instructions on how to submit and be considered listed on their website specifically for talent, not for clients.  If you see contact info for jobs or bookings, that is not the correct contact for you.
Never, ever call an agent or representative in the industry.  These companies receive many submissions daily, if they are open to new talent when you find them. If the agency sees someone they are interested in, they will reach out to the potential talent.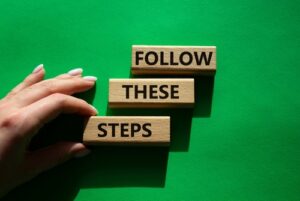 Depending on the agent's requirements for submissions, it is best to follow these submission rules:
 Always submit everything the agency states request.
The most professional talent have each photo with the file name being their name, not a random letter, number or mix of both numbers/letters.
Always have your resume file name state your first and last name.  Just calling your resume a resume does no good.  Whether you are submitting to be an actor, a publisher, a pilot, a doctor,  your resume must have your full name in part of the file name.  On your actual resume have your full name, height, weight, phone number, email address and have your experience sorted by industry category.  Example:  All commercial booking should be listed under commercial, include the  role you played and the name on the production company for each item listed on your resume.  Never list other representation on your resume.
Make sure you have bright, bold, competitive head shots for submissions.  A photo all black or all white is useless.  In other words, dress business casual, not sexy, and know fashion trends are not necessary.
Be open to purchasing new head shots if the agent requests it.  The agents know what looks get hits for auditions in their specific area. If you are not open to following the agent's guidelines, you may not be accepted.
Move forward.   You submitted, you showcased yourself the best way you can, now consider other agencies and also coaching in your desired field.
There are no agent websites that suggest your call, email or follow up with your submission.  Desperation gets you nowhere.  There are no guarantees in the entertainment industry.  Behave like a professional and in the meantime you can create profiles on databases  in your field (most  require an annual payment) and this way you can work in your desired field, gain experience and build your resume.