No payment ever to receive auditions from talent.
Why? Because you shouldn't have to pay to hear or see auditions.
Love a talent? Book them at our quoted rate plus our agency fee of 10% for union, 15% for non-union project per day of work.
We Solve Your Casting Needs for Actors, Voice Over Artists, Models, Hosts/Spokesperson, Entertainers/DJs and Crew.
Reach out to us with the details of your project so we can work up a quote.
Actors & Models located Northern, VA to NY
Voice over talent located around the globe
Talent are Non-union, Fi-Core and SAG-AFTRA
Email info@impressivetalent.com to discuss your project that needs talent
Actors
Our actors are a dedicated group of growing talent who have studied acting, improve, theater and various other courses. They are trained to provide professional performances for your commercials, corporate, business and non-profit events.
Voice Over Artists
All of our talent welcome direction with any recording and all are equipped with top equipment for recording and communication worldwide including Source-Connect, ipDTL and ISDN.
Models
We have a wide range of models to provide the look you want for your project. From runway and lingerie talent to techy, every day and senior living, our talent are based on the east coast and all over the country with many willing travel.
Hosts/Spokesperson
Our talent are natural speakers who love to help your event proceed smoothly with an entertaining smile behind the microphone. Our talent always dress the part and provide a pleasing and welcoming feel to your big day.
Crew
Need help with the backend of your production project? Our crew have diverse technical expertise, each crew or production member has their own specialties to ensure your production has the right people for the job.
Entertainers & DJs
In need of some entertainment for an event? We've got comedians, characters, DJ's and many more entertainers ready to make your special event or party a blast!
This video of some of our Impressive Talent voice over kids won the 2021 SOVAS awards for our voices, copywriting and casting.
Individually vetted to provide Top
quality services for your projects.
Impressive Talent was created to provide top opportunities to professional talent without charging the talent any sort of fees for representation. With over a decade of experience, Impressive Talent earns their income through commissions of bookings and residuals through jobs hired direct at this agency.
***New Talent please submit details via email, no phone calls please. Individually vetted to provide Top quality services for your projects.
Clients & Producers Contact Us
Want to chat about your project or need to quickly fill an audition or job?
Call or email the specifications over and we'll provide a match to your needs.
Headquarters:
Frederick, Maryland.
**Our talent are located on the east coast and beyond.
Feel free to search our online base of growing talent.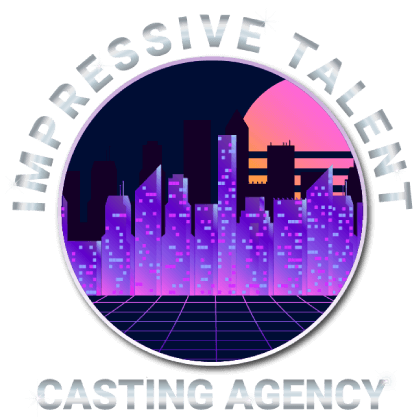 See below to find out how to submit