All around the world, individuals, companies, production houses, radio stations and tv affiliates need voices for a large variety of projects. In these days of Covid, the recording for projects has completely change in the voiceover world.  How do you find the right voice for your project and what information do you need to provide to find the right talent for you?
Finding a talent agency makes searching for voices an easy alternative, compared to searching hundreds of profiles online.  A good talent agent vets each individual talent before accepting them on their roster.  Their supply of voice over talent must be exceptional voice talent with established credits and the desire to provide customer satisfaction to all clients.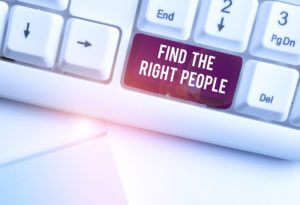 The first step is the talent need to know if this project is non-union or a SAG- AFTRA project.  Non-union talent can voice any type of voice over job.  They have no requirements on them unless they are a must-join in the SAG- AFTRA system.  With a non-union talent, you can negotiate a rate that works for both of you after you provide to the talent the specifications of the actual job.  If this is a union job, you can hire any talent. after all, the only way to become a SAG-AFTRA (union) talent is to book at least one union project.  There are specific requirements for the union jobs including using a paymaster and following the SAG-AFTRA rate guides for your specific project.  If you exceed a certain amount of time recording, the talent may be paid an extra amount based on the union guidelines.
The talent will also want to know the usage on this project to know they are going to be paid a fair rate.  Will this project be a television show, radio ad, corporate presentation, animation, feature film, telephone answering machine, commercial, web only advertisement, Virtual Reality shows or other, the list goes on.  Then within this list the potential voice talent will want to know how long their voice will be public.  Is this for a holiday ad where the commercial will only run 13 weeks, or is this for a long running product that will be advertised for 5 years?  The longer the time length of usage is, the more the talent should be paid.  There are options for buyouts that can be negotiated with the talent if this is a non-union project.  With SAG-AFTRA projects, the project can be paid for a few weeks, 13 weeks, a year and renewed annually.
What is an agency fee?  An agency fee is a fee that is a considering fee to pay the agent for providing the talent and with that this agency fee should prevent the agent from dipping into the talent's fees for their work.  Most agency fees are 10%, 15% or 20% of the entire job.  These are not required to be paid in addition to the fee agreed upon but they are a bonus for the talent and agent.  Be cautious of agents that double dip.  Some agents may receive a job that pay $6,000.00 + 20% and the agents may actually hide the fee.  The agent may then also pull their percentage from base fee and double dip.  At Impressive Talent our agent fees are 10% for SAG-AFTRA jobs and 15% for anything else.  If the agency fee exceeds our standard, we pay our talent the overage.  We never hide agency fees.  We are here for the talent to grow.
At times you may find the perfect voice for your project, but they may sound familiar.  Unknown to you they may be voicing the same type of brand you want but all over the country.  This can be a conflict of interest if you are pushing your brand and they are voicing the main competitor.  If this is a concern, you can state to agencies that there is conflict if the talent voices automobiles, because you are planning to hire a talent to voice your automobile brand continually for the next 3 years.  Your agent that you are working with will make sure any contenders know you will expect exclusivity in the automotive area.  A contract stating your desires is always helpful so everyone is on the same page.
What if you are working on a top secret project that will surprise the world by storm?  Writing a detailed Non-Disclosure Agreement.  A Non-Disclosure Agreement (NDA) can protect your project from going public.  The NDA can be as short as one page or as long as several hundred pages.  When a talent and also agent signs this NDA, it means they promise to keep your project secret when booked. The NDA will detail when, if ever, the talent or agent is permitted to reveal their identity to the secret voice.  Many NDA's are in perpetuity, and nothing can ever be said about the project. If a talent or agent speaks of it to claim credit, they risk being sued. Most NDA's of significant secrecy have lawyers involved to cover all possible situations.
The majority of voice over talent in the Covid area have their own professional studio.  This means the talent have invested in an area of their home that is dedicated to being their voice over work place.  Equipment for voice over can be very expensive and maintaining the various electronic pieces does require upkeep  on the talent's end.  With everything being computerized, talent must learn to use various software programs and know how to edit proficiently, operate their equipment backwards and forwards and make sure to update their equipment and computers on a regular basis.  Not only do the voice over talent invest in machinery they also invest in their coaching, demos and websites.  When an agent is seeking new voice over talent, they review the whole package the talent has to offer.  Voice over is not a 9-5 job.  Providing a voice for the world requires a flexible schedule and working whatever hours are needed to keep their clients happy.
How do you know the talent are going to voice your scripts the way you want them to be read?  Aside from receiving a variety of auditions from an agent, know that you can be there, virtually, coaching your selected voice talent through your scripts.  This is the best practice in voice over so you know you get the sound that you or your client need.  Any professional voice over talent should have multiple options for clients to connect  including:  Source Connect, Ipdtl, ISDN, Phone Patch, Skype and Zoom.  In the world of Covid, you do not need to travel to your local studio to direct the talent, technology works for you.
A great agent will work with you and guide you to find the talent that you need.  An agent should not ask directly for a fee to provide voice over options for talent.  As stated above, an agency fee is a considerate bonus to offer but isn't always expected.  At Impressive Talent, we have talent voicing projects around the world for our clients.  If you need a voice for your project, feel free to email us at info@impressivetalent.com and please include the details listed above.