In today's world of acting, whether it's on-camera or voice over, there is still a 4 way split of talent.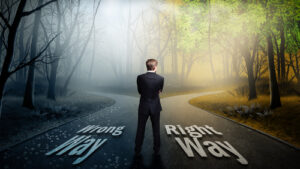 Non-union talent account for a large amount of talent in the entertainment industry.  These talent have no restrictions, because they are non-union.  If a non-union talent does work a union project, they may or may not become SAG-AFTRA eligible.  What does this mean?  If it is accounted for by the union, then SAG-AFTRA has proof that said talent has worked a union job.  Why does this matter?  Because SAG-AFTRA has a huge depletion of talent who are actual SAG-AFTRA and successful union talent.  More and more talent are taking the Financial Core option and still are considered union talent but going Ficore means they can work any job yet still qualify for the health benefits of a union talent, if they quality.
Right to work talent are talent who reside in one of 27 right to work states.  As a general rule, if you reside in a right to work state, you are except from being required to join a union.  That can make your union status a bit open, to where you can work any job you like without having to pay a fee and join SAG-AFTRA if you accumulate more than 2 union credits.
Ficore talent are the talent who most likely were considered a "must join" which occurs when a talent has 2 union credits.  The way this becomes a "must join" is the talent are being considered for another union opportunity, and if they do not join the union, they cannot work the project.  Even if you join the SAG-AFTRA union, you can, per the Supreme Court of the United States, immediately send a letter to SAG-AFTRA stating you wish for your membership to go Ficore.  See below for attached Ficore Letter.  This is a podcast that discusses Ficore, the pros and cons https://youtu.be/VaqxYdiNtQ4
SAG-AFTRA talent can become SAG-AFTRA by booking an actual union project.   You also become SAG-AFTRA if you book a project that is considered your 3rd principal booking as a must join.  Joining SAG-AFTRA is very easy.  You call them, explain what you want to do and typically you're given a payment plan to plop down your initial fee of approximately $3,100.00.  At this point you are a card carrying SAG-AFTRA member who is only permitted to work union on camera jobs.  That means you cannot appear in any video production that is not a SAG-AFTRA spot.  You have a membership card, you can vote in SAG Elections and you may take the provided classes offered by this union.  You can also choose to go directly Ficore by mailing the attached letter in this write up to SAG-AFTRA.  At this point, SAG-AFTRA will inform you that you are not going to get any work, no productions will hire you and no agents will take you on board.  All of the previous sentence is FALSE information.  Most Agents want flexibility with their talent and prefer to have Ficore or Non-union talent.  There's also the concern of lack of union projects worldwide that are not low paying extra or background roles.  We ran some internet searches and found the majority of SAG-AFTRA talent are not earning more than $100,000.00 a year unless they are working their craft along with another full time job.  Per SAG-AFTRA, there are 160,000 SAG-AFTRA talent in their union.
The decision is yours to  make.  It is your life and your career.  Remember, once you join the union, if you leave, you would need to apply to get back in and that can cost you thousands of dollars just to have a review of your account with no guarantees.  If you join the union and go Ficore, you have no limits on your career.  If you decide to stay non-union, then you work the straight job, get paid and you're done, no fees at all.