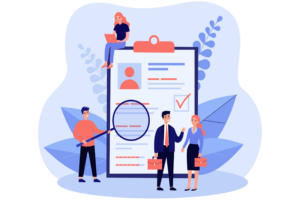 Frequently when reviewing new talent, we see talent who are advised from so called coaches to leave off parts of their bookings on their resumes.  Some of the biggest genres of acting being left off is commercial and print bookings.  The people who advise talent to leave off categories are misinformed and their coaching is completely inaccurate because if you show you have no experience listed in a category then the CD sees you have zero experience in this field.
There is zero chance that the CD will take the time out to email said talent if the resume says,
"Commercial bookings available upon request"
or
"Print bookings available upon request"
Why? Because the CD has over 800 other talent who have full resumes to view and as a casting agent their time is very busy and very valuable.
The only times there are acceptable times to remove bookings from resumes are:
 You are working in theater and trying to get a commercial agent.  Theatrical bookings have nothing in common with commercials so removing them from your resume is fine, as long as you still have bookings on your resume if they are removed.
Removing background bookings can be helpful to portray a talent as a more serious entity in the entertainment industry.  Some agents do require talent to not have background or extra work on your resume and also not to work in these areas in general.
In the olden days talent would submit their resume stapled to their head shot when going for in person auditions.  On the east coast, most talent are still submitting all auditions online so a shortened resume to one page is not necessary.
It is incorrect to assume a client would not hire you because they see you have booked a role for a similar product on your resume.  This booked job could be from 5 years ago, 20 years ago, as resumes do not have dates of bookings listed in resume format.  If the talent seeker is interested in you, they will reach out and when the contract arrives it will state if there is any exclusivity in the brand you have booked.  If at that point there is conflict then you will need to discuss with the talent seeker when your current commercial will stop running or if there are any other options.
Please never sell yourself short by leaving off amazing bookings from your resume.