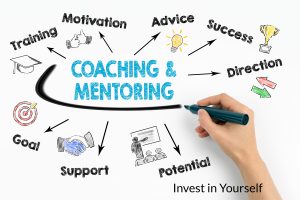 If I've heard it once, I've heard it several hundred times, "Hiya, yeah, I am ready to be a voice over talent.  My wife says my voice is really good and my mom agrees.  I am ready to work."  It's a rarity for any type of talent to skyrocket to fame based on compliments from their relatives.  Ever since Covid19 hit the USA, submissions for representation from voice over talent, radio talent and any other type of individuals have been arriving daily, with these individuals thinking this is the road to riches.
The constant submissions are the reason I laid out on my website for Impressive Talent, exactly what I need to review from each individual talent.  Sometimes talent don't realize that agencies have different ways to submit for representation.  At  Impressive Talent, here's my list:
We are currently seeking American, Dialect and Foreign language experienced voice talent. Additionally we are only seeking those who are dedicated to the craft. If your website reflects other professions then that may not be acceptable at this time. We require flexibility and commitment to voice over. To proceed forward, copy and paste the questions below and include an answer for each individual line:
Who have you coached with for voice over and for how long?(please name all coaches and length of time you coached with each one)
Who produced all of your demos:
Who did you coach with for editing and for how long(required)?
Do you have your own professional studio?  This is a requirement, it must be a professional home studio.
Do you have paid Source Connect (Standard or Pro), if so please send your ID and make sure it is public for when we verify.
If you do not currently have paid Source Connect, please do not submit. All talent are required to have PAID Source Connect in their home studio.
Send a copy of your voiceover resume in a windows friendly format (msword or pdf)
Send a link to your voiceover website
Only send professionally engineered demos, attached to the email, no links.
List the name and location of any agents you are signed with. If you are exclusive with any agents, know we expect to be your primary source of work.  We are not here to provide extra auditions that you do not already receive.  Impressive Talent is not exclusive, but requires weekly submissions for our auditions we share.
To submit your profile to be considered for representation, please send the following details to: info@impressivetalent.com
If we are interested in you we will respond.  We have a large group to review, so do not expect a rapid response.
No phone calls please.
As you can see, we need to be very thorough with our potential talent to make sure each professional voice over talent has a home studio, has the coaching, training, demos, equipment and most of all flexibility to do their job correctly if represented.
To become a voice over talent, the first thing you must do is consider if you have the funding to do this type of job, the interest to be in a small room for most of the day doing your work and if you can handle many rejection notices, as most talent are rejected more than hired since this industry is flooded with people saying they are voice talent, even if they are not properly trained.  If all of this sounds good, then you need coaching.  I do not see it an issue to contact a reputable agency to see who they recommend for voice over coaching.  My two recommended coaches are:  https://www.jmcvoiceover.com/demo-production/  and https://globalvoiceacademy.com/about-us/our-team/david-rosenthal/. Both of these coaches are known worldwide and will coach you effectively and produce market competitive voice over demo reels.   These demo reels are not cheap and should be considered an investment in your career.  When you are an actor, your head shots and resume promote who you are.  In the voiceover industry, your professionally engineered demos showcase your abilities.  These are your marketing tools for potential work and to obtain an agent for representation.
Now you're all set right?  You are working towards your demo and starting to get your studio set up, what else is there to do? You need to learn how to edit your audio.  This is crucial in the voice over world.  The days of going to a studio to record are over.  With Covid19 talent are required to record from their professional home studios.  Plus the perks of recording from home is you can record anytime, and are not limited to commercial studio hours.  The master of editing classes is Larry Hudson.  Larry offers classes in Audacity, Adobe Audition and some other software packages.  I can personally state that Larry teaches a thorough and detailed class.  I took one with him before I started my agency when my daughter got into voice over.  Larry helped me with sound proofing our studio, equipment options and even setting up Source Connect, which is required for all pro voice talent in the USA and beyond. Here's Larry's link for details:  https://larryhudsonvo.com/vo-heaven/
Once you have your demo, your studio and your sound set in your booth, it's time to get started in the voice over world.  The first step would be to join a Pay to Play site to build your resume.  An agent will want to see and hear your bookings so you need to start from scratch.  The sites I recommend to start out on, after you have coached and have a demo and studio with editing coaching are: voplanet.com, bodalgo.com and voicerealm.com.  As a mom of a kid voice talent, now a college student (still voicing projects), I've found these pay to play sites are a good place to start auditioning for projects and learning how the voice over industry works.  Yes there are fees to be on these sites, but there are also ample opportunities.  There are other voice over sites out there but many have sketchy reputations and should be heavily researched before you spend a penny in their direction.  Remember, if you do not audition, you will not be considered.  Only audition for something you are easily able to voice, projects you have time to record and note potential record dates listed on these jobs.  No client wants to hire you to receive a bunch of excuses to try to get you to record asap.  Be a professional talent and act professional, after all, this will be your business.