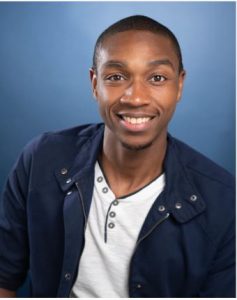 As an agency, we are submitting talent to casting directors all of the time.  These submissions occur through casting databases like Casting Networks, Casting Frontier and others.  To submit talent, each talent must have a profile set up online.  When you create your profile,  you must have bright, colorful photos to make your headshot stand out from the masses of talent being submitted for the same job from agencies all over.
Please consider my article below before getting your next headshot:
With the jobs Impressive Talent receives, you are competing with TOP talent. These people have the look, and you need to have it too.
So here are some important guidelines that you need to follow with your Headshots, as well as any photos that you submit for a professional acting job:
-Do not wear Red, Black, Brown, or White, ever.
-Dress professionally:
•Have one classy dress photo
•Have one casual photo. No logos, ideally a V neck (a button-down shirt) or circle neck top, layers are also great, leather jackets or jean jackets, as long as they are not worn out.
-Remember to have three sets of photos…
1) Headshots: – ideally mid arm up. Ironed shirts, classy look.  Never do checks –  unless you are a guy and do a very tight check like a professional look for a corporate office
2) Headshots CASUAL: Either waist  up or mid arm up, showing you relaxed, casual, but nice bright solid colored clothing.
3) Full bodyshot: MANY cd's want full bodyshots nowadays. Present yourself as confident and classy, with a few different looks.

Do not have any distracting backgrounds and please be centered in the photos. Backgrounds should be a bright solid color done in a photographer's studio, with a color of yellow, blue, green or pink.  If your photographer doesn't have these colors, they can easily be ordered by any experienced photographer in the industry.  Please no outdoor photos.
-No hats, no sunglasses, no gum in mouth, no shorts, no wearing sweat pants,no leggings, no bows in your hair and  no holey jeans.
-Unsure whether your outfit will work? Feel free to send us photos of outfits before you get the shoot done and we will give you our best judgement.

-Find photographers who have positive referrals and reviews. Always make sure people are satisfied with their results before you hire a photographer.
-After the shoot: Once the photo session is over, the photographer should send you a large number of photos to view. Please be advised that some photos will not be top quality. DO not use these. Select the few that you like, and the photographer will touch them up, and they will be yours on a digital file. Expect to pay for each photo that has been touched up.
-Photos should NOT have any shadows, dim light, washed out lighting, a busy background or other people or pets in the shots.
-DO not have your name printed on your photos.
-Physical Printed Headshots: If you pay to get physical printed headshots to hand out, a good company is Reproductions. Find them online at www.reproductions.com *
*(Reproductions is a completely separate entity from Impressive Talent).
-Finally, Impressive Talent Agency reserves the right to refuse any photos that are not the right look, or quality, high resolution, or composition. We are competing with top industry professionals. Make sure your look is professional as well!
Color IS your friend.